NEERAJ MANCHANDA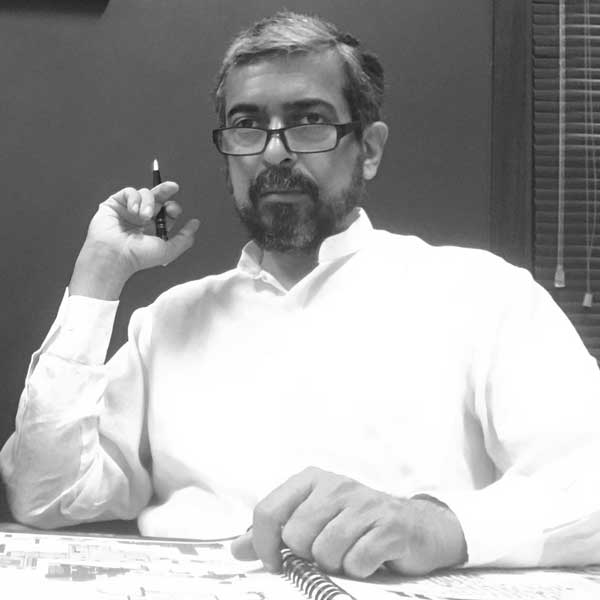 Neeraj Manchanda is the Founder Member and Managing Partner at NMA.
After graduating in 1985 he joined Stein/Doshi/Bhalla in New Delhi. In 1986 he was the Head Architect, Shelter Group Society for Development Alternatives. He founded Neeraj Manchanda Architects in 1990.
Neeraj is one of India's leading architects and has received recognition and awards from the French Institute of Architects, the Indian Education Congress and the Indian Institute of Interior Designers, amongst others. He has lectured and presented at various national and international forums on different subjects such as design for education and sustainability and has taught at leading Indian Schools of Architecture.
QUALIFICATION
Bachelor of Architecture, School of Planning & Architecture, New Delhi, India.
ASSOCIATIONS & MEMBERSHIPS
Indian Council of Architecture
Indian Institute of Architects
Indian Green Building Council
Indian Institute of Interior Design
Lifetime Member SOS Children's Villages of India
Green Building Council Advisor, Birla Edutech
Member Board of Studies, Sharda University, Greater Noida, India